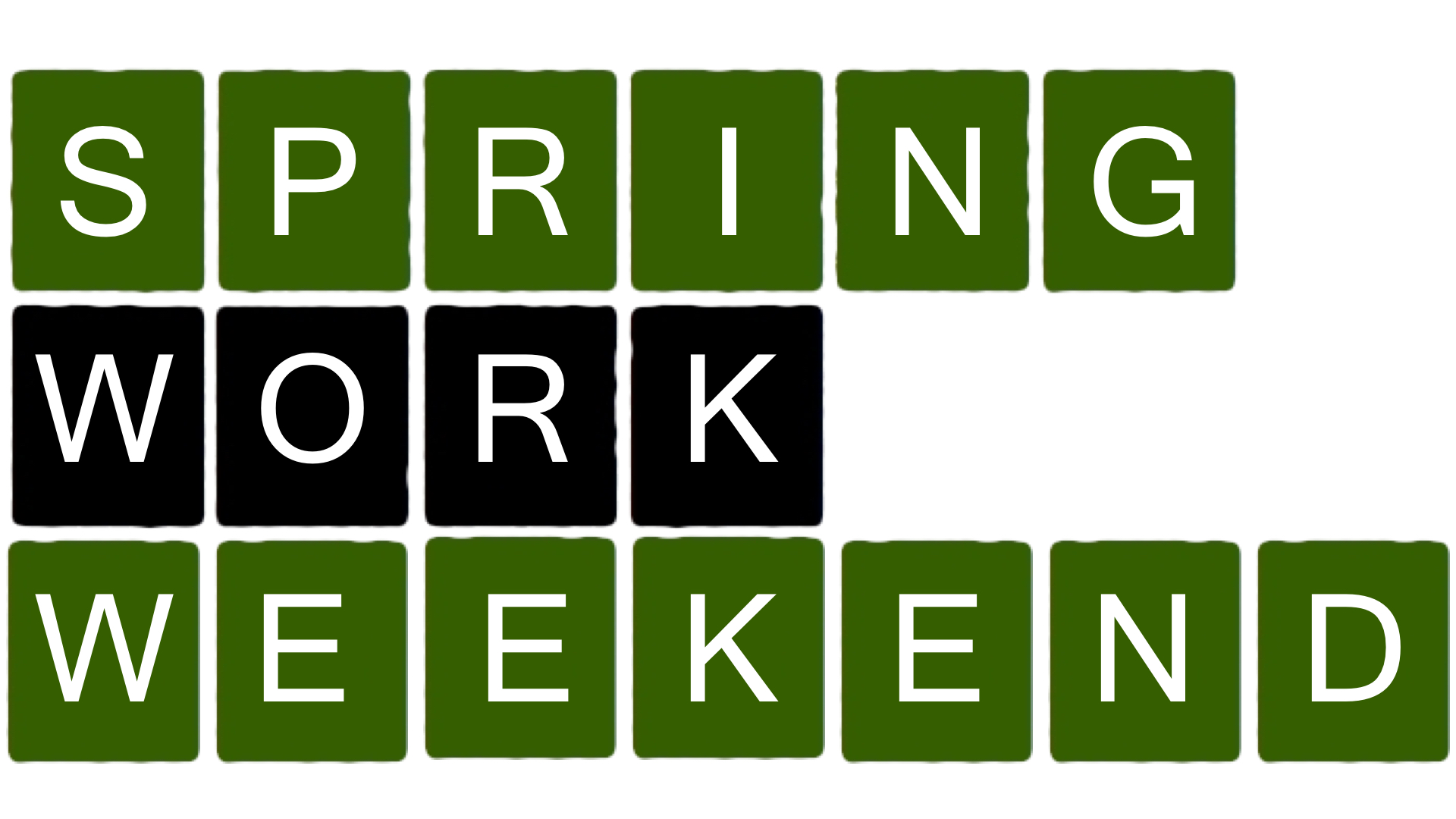 Hello family, friends and allies!
It's Spring Work Weekend again at TRM. One of the ways we are able to make the lodge available like we do at TRM is through the generous support of donors and volunteer hours spent maintaining the property. If you have had a great experience with God at the TRM Lodge would you consider helping us out for a weekend or a weekend day? We want to invite you to come to the lodge, Friday and Saturday or just Friday or just Saturday.
We will provide a meal on Friday night and all meals on Saturday. Please RSVP fr meals and if you plan to stay at the Lodge.
Here is a list of a few projects we are looking at. For more "specialized projects" contact Dawn Jordan at: 704-692-4358
OUTSIDE:
-Clean, sweep, rake Picnic Area and Bathhouse
-Pick up limbs in grassy areas for mowing
-Clean out and organize both outside storage areas at lodge
-Work on trails. (We need to mark all trails and prioritize one or two we want to focus on this year.)
-Repaint kitchen door
INSIDE:
-Fix drawer in kitchen
-Fix oven door in kitchen
-Wipe out all cabinets and shelves in kitchen.
-Clean out and organize downstairs mechanical room, upstairs 3 bedrooms ( sorting all linens and storing in containers)
-For bigger projects, contact Greg Sailors at 704-860-9719
For more information contact Dawn Jordan at: 704-692-4358 or email her at: theriverministries@live.com
Thank you so much for your help!